We should be getting some new pictures up here pretty soon. And we'll continue to try to put up more pictures.
Footbag Street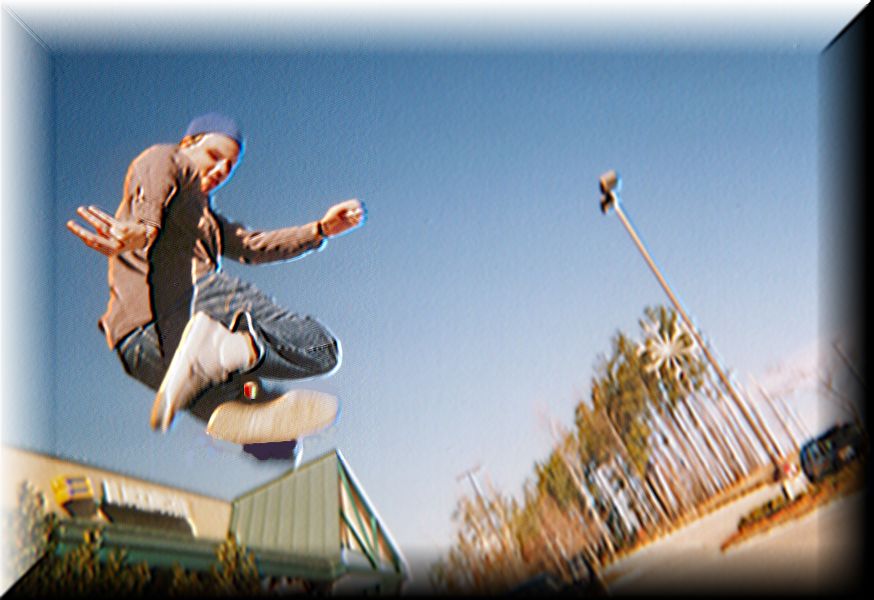 This is my attempt at a dragonfly off of a ledge in front of Blockbuster.
Clipper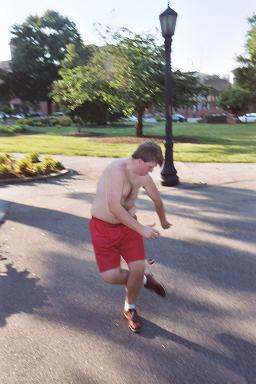 Gabe sealing a clipper during the May 7th shred at Moore Square.
Legover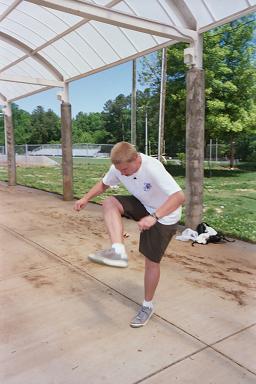 This is me doing a legover in the lunch spot.


Dragonfly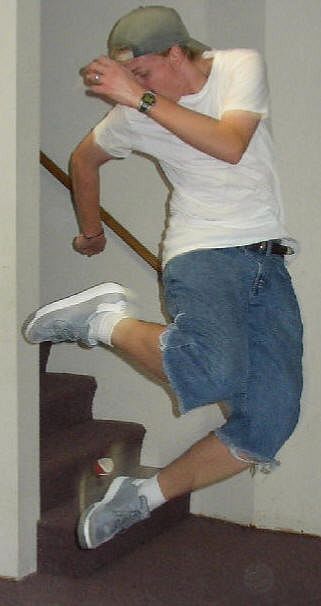 This is another dragonfly, although I'm in my basement. I apologize for the grainy picture.
Mirage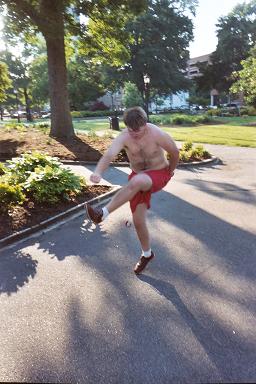 Gabe performing a Mirage.
Butterfly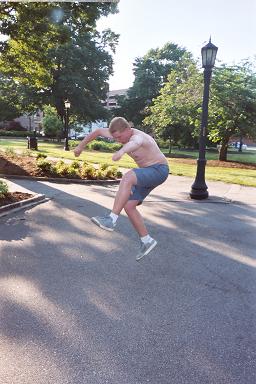 A Butterfly during the May 7th Shred at Moore Square.